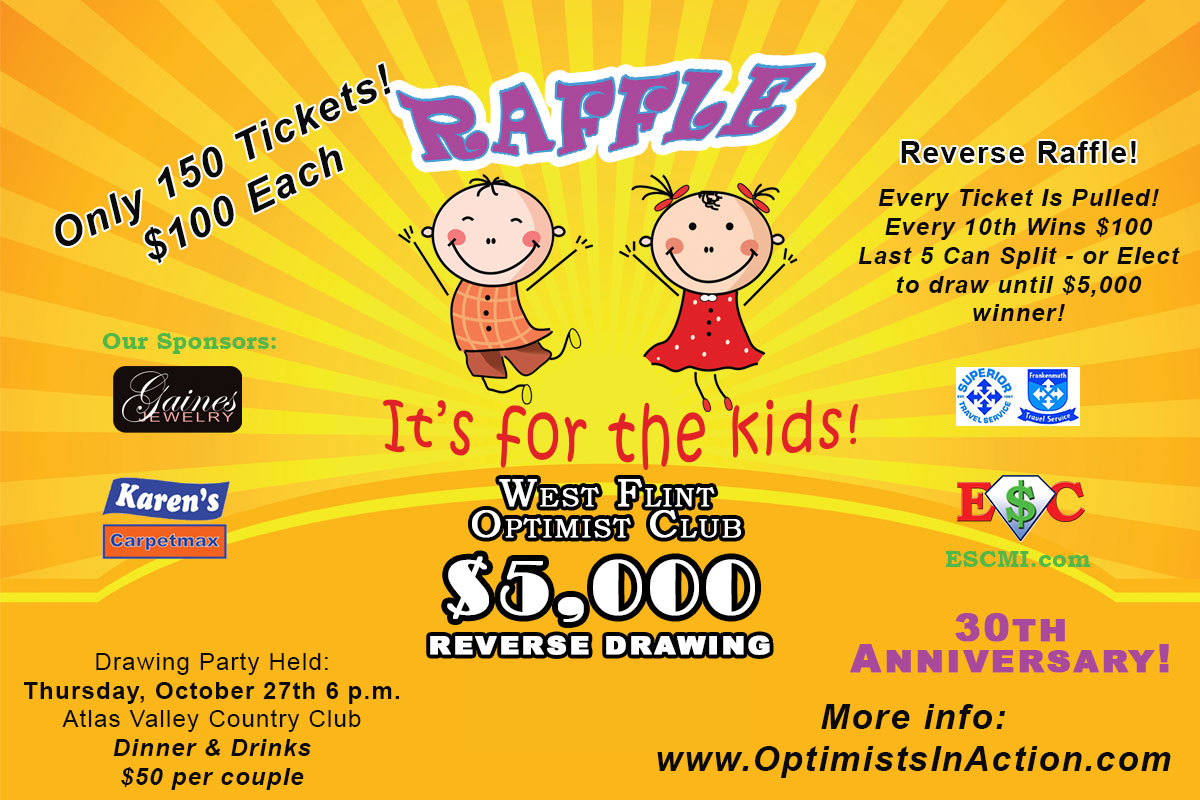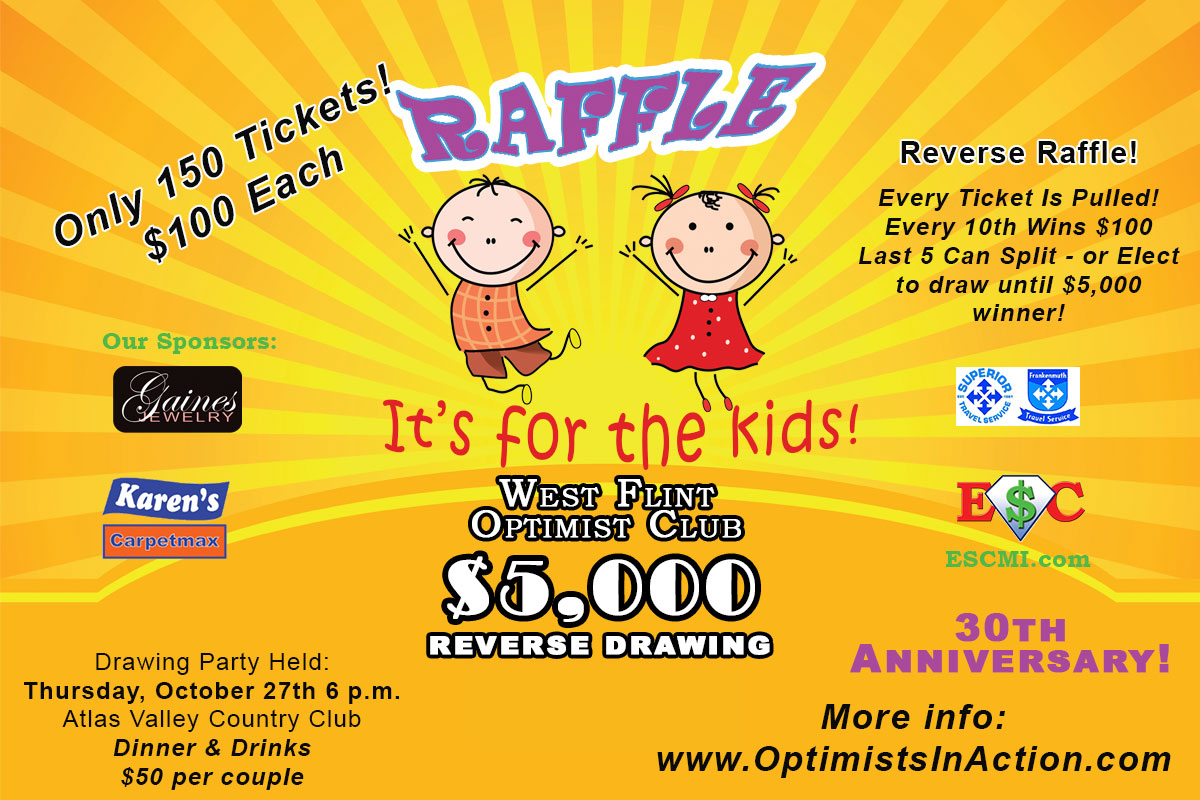 Only 150 Tickets are Sold!
$100 per Raffle Ticket. Every 10th ticket drawn wins $100!
Join the part at Atlas Valley Country Club for the drawing, only $50 per couple. Includes dinner and four drinks!
Side Raffles and 50/50 Drawing that night:
Oct 27th 6pm – 9pm
Contact Dave Crabill at 810-471-7767 for tickets.