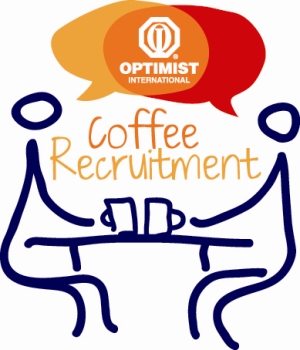 "Would you like to get a cup of coffee?" is the line many of us use to suggest sharing in a casual conversation.
Coffee Recruitment is a program for Optimist leaders to recruit for long term goals by building new relationships. Building a relationship takes time, but the payoff in the end will be a stronger Club and a stronger bond between Optimists.
Click here to download the Coffee Program brochure. It should be printed on one double-sided page and folded in half.