What will your legacy be?
What will you leave behind when you're finished? What will people say when you're not around? Will you have made planet Earth a little better place than when you arrived? Have you offered other people an opportunity to better themselves?
Optimists – A legacy of Bringing Out The Best in Kids!
For almost a century Optimist International has seen to the betterment of children and their communities. Through the volunteer efforts of millions of people, the world in which they live is made a better place. Optimists leave a legacy of caring, sharing, leadership and love. Optimist communities in the United States, Canada and the nations of the Caribbean sponsor a wide range of activities. From one of the world's finest youth golf tournaments (Optimist International Junior Golf Championships) to trying to find a cure for childhood cancer through the Childhood Cancer Campaign to conducting oratorical and essay contests for young people — Optimists respond to the special needs of their local and global communities.
Make Optimism part of your legacy.
We ask you to become a Friend of Optimists.* A Friend of Optimists has all the rights and privileges of a regular Optimist Member with the exception of voting at the International and District Conventions. This includes a membership card, four issues of The Optimist magazine and a frame-able copy of The Optimist Creed. A Friend of Optimists shall only be covered under Optimist International's insurance when participating in an Optimist Club or District activity.
Please Support Optimism!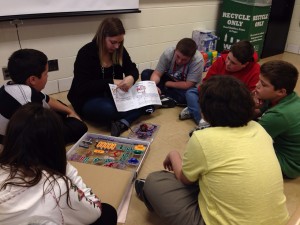 How do you want to be known for making everyone around you feel that there is something special in them? By becoming a Friend of Optimists you demonstrate to the children and leaders in your community that you care about them being the very best that they can be. Your support allows the volunteer work of others to continue to reach millions of children worldwide.