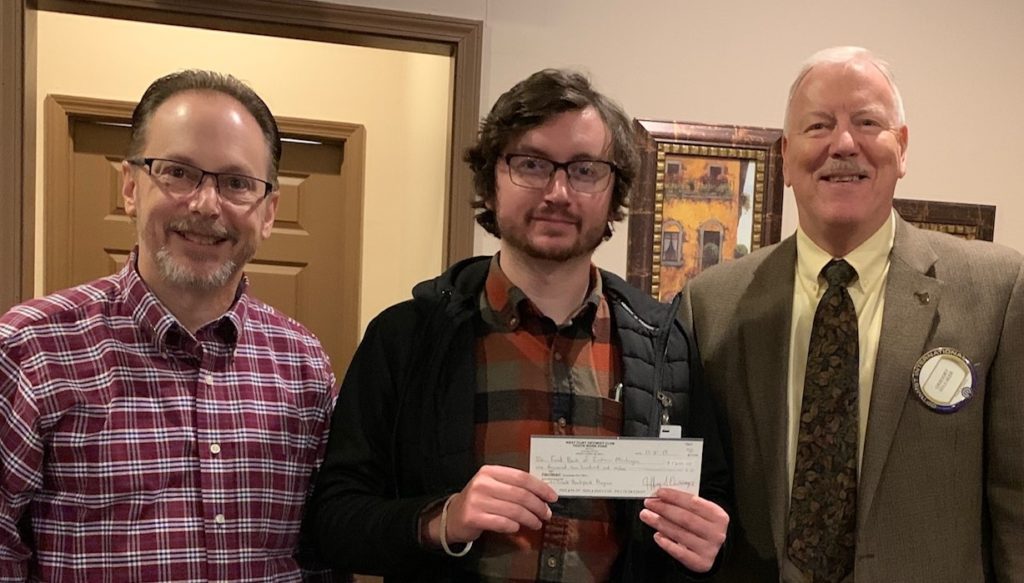 Great meeting this morning! This mornings program chair, Jeff Dennings, introduced Jim Stefanski from the Food Bank of Eastern Michigan . We all know that the Food Bank can supply large amounts of food at very low prices. Did you know that they cover 22 counties from Flint to Cheboygan? They not only supply food for our Swartz Creek backpack program, they also service 200 schools and 13000 kids.
With 13 members in attendance, the 50/50 winner was the KING. Proceeds were promptly donated to OI FOUNDATION "DOLLAR A DAY".
UPCOMING DATES:
Dec 6th Bell Ringing with Salvation Army at Elga Credit Union on Pierson Rd.. We are signing up for 2 hour blocks. Call Mic 810-287-0500 to sign up. You will also be eligible for drawing for the 2500.00 diamond ring being given by GAINES JEWELRY.
Dec 7th. Santa Run. Volunteers needed. Call Jeff Dennings
Jan. 9th Optimist Holiday party at Ruggeros. Approx. 30.00 per person. Happy Thanksgiving!!