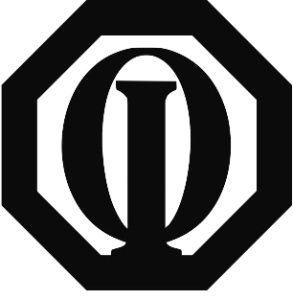 West Flint Optimist Club
7/20/17 Newsletter
Speaker Chair John Losinski recruited the Honorable Joseph Farah to speak this morning, and Joe passed off his newspaper reading at the breakfast table as "research" for the presentation. He read several of the day's headlines as a precursor to his discussion of how many crimes are frequently spontaneous stupidities rather than careful and clever craftsmanship, noting that a friend said that the goal of "getting them over Fool's Hill" is the important task of dealing with youth. Joe commented that the issues of suppression of murder confessions in support of rule of law, dismissing civil suits that may constitute a citizen's only recourse for justice, and "balancing" the risks and consequences in sentencing are particular weighty for him. The difficulties of problematic conduct cross all social and demographic distinctions, and our (mis-?)management of these realities results in the US incarceration numbers that top such "oppressive" countries like Russia and China at the cost of $31k annually (considerably more than a first-class education). Judges are easy targets for accusations of being "soft on crime" when they follow the law, and locally, five of nine Judges will be leaving their positions within the next couple years. Judges have some discretion in sentencing but operate within limits set by legislators with various and divergent interests and priorities (perhaps as important as determining the relative skills and rankings Emmitt vs. Barry?)
Joe Bushey led the Pledge and Jack Proffitt gave the morning prayer in response to President Peter Venos, before Jeff Dennings offered a measly buck for the Crown—and won the auction! He wasted no time in beginning the (abuse, strike that) exercise of his powers, fining John Losinski for dodging fines and then for ignoring Jeff, followed by a fine against the entire Northerly table. Crystufer Reed paid a fine for late arrival and another for "wearing a hat to cover up a bad haircut", and Matt Mrasek and Joe Bushey paid for transacting business at the table. "Judge Joe" Farah was fined by King Jeff for reading the newspaper instead of attending to the important meat of the Meating, and paid another for his apparently erroneous assumption that Jeff could not generate reasonable-sounding excuses in the courtroom. (Jeff implied ownership of a considerable amount of experience at this – Hmmm!) Ken Cullen won an $8 pot in this morning's 50/50, donating the money back to the Club, and Dan Crannie led the Creed at meeting end.
Important Information:
Peter Venos's son, Michael, had heart valve replacement and is recovering.
Steve Bentley donated a kidney to a congregation member and is recovering.
July 30 OPTIMIST Club Family Picnic at Jerry Rhoden's (14245 Swanee Beach, Fenton)
Steve Schlott is looking for members for next week's CANUSA dinner and the Club's work at CANUSA breakfast on August 13 at 7:00 a.m..
Jim Carney will provide additional information regarding the Lugnuts game with Whaley Optimist House kids (right now, 6 residents and 3 staff will be our guests) on August 19.
Walt Widder Golf Classic is September 30, so sign up your teams.
Phil Holmblade announced that hats and shirts are ready to be picked up; if you haven't already turned in your money for your order, please do so.
An Impromptu Board Meeting is to follow the morning meeting.
Until next time, "Promise Yourself…"