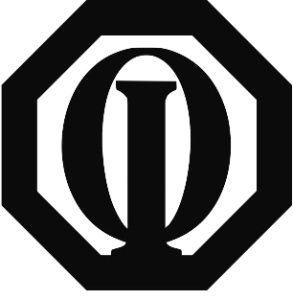 West Flint Optimist Club – 7/13/17 Newsletter
Chris Hamilton was with us from Old Newsboys this morning, introduced by the very pleased Speaker Chair John Losinski. Chris encouraged the Club to participate, but not play (Has he seen us?), in the "Million Dollar Golf Classic" fundraiser on August 14, where silent auction items donated by businesses and individuals (like J-Lo) generate money for "thousands of kids since 1924". The Old Newsboys operate a "coat and shoe program in conjunction with school counselors to make sure new coats (quality merchandise for &15 each by Macy's) and shoes (generously given by New Balance) are provided for needy children. Additionally, they have an "emergency box" program for people who have been burned out of their homes, "Christmas Box" items incuding toys for newborn through high school (as old as 26 at special programs like Elmer Knopf Learning Center (http://www.geneseeisd.org/629/Elmer-A-Knopf-Learning-Center). The Old Newsboys have had to alter and Flint Township has sharply limited and restricted their street corner presence (reducing income by $30K), but the very successful and fully-booked golf outing (with "Hole-in-One" prizes of $1M annuities and new auromobiles!), the $150/couple "Valentines Gala", support from Fenton and Flushing communities for their street corner presence, and shrewd negotiations and buying power leverage have helped to keep them funded.
In response to President Peter Venos's request, Jim Carney led the Pledge of Allegiance this morning and Jack Proffitt spoke a prayer but Phil Homblade still bought the Crown, and the carnage began: Crys Reed was fined for sneaking into the meeting while the 18 in attendance had closed eyes, and others paid for "tricking in",  Matt Mrasek was fined for conducting work during the meeting, "anyone arriving after" John Losinski was assessed, Dan Crannie paid a fine for wearing a tie, and Greg Hilliker was fined for impersonating G. Gordon Liddy. Dave Crabill discussed "domain name" options, and Guest Speaker Chris Hamilton drew Prez Pete's "50/50" ticket this morning (2nd in a row!) before Judge Joe Farah led in the closing Creed recitation.
Important dates:
July 27 – CANUSA Appreciation Dinner
July 30 – Optimist CLUB FAMILY PICNIC at Jerry Rhoden's place in Fenton
August 13 – CANUSA breakfast served to the athletes by our Club
August 19 – LUGNUTS Game with Whaley kids
September 30 – Walt Widder Golf Classic
Until next time, "Promise Yourself…"