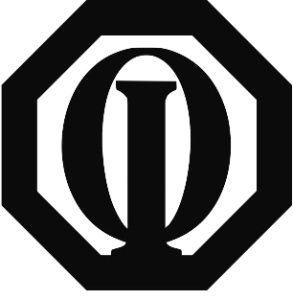 MTA General Manager Ed Benning and Mike Messer, who manages Swartz Creek "YourRide", spoke to our 24 members and guests today about their development and coordination of a "state-of-the-art" public transit operation emulated by other areas of the country.
The local system carries 5.5M riders annually and continues to expand its mission and ridership: soon, the system is planning to transport 10K riders per day to their work outside the immediate area (1,000 to Howell daily) and 2M annually to work locally. While doing so, the MTA continues to manage its resource use and finances frugally: a past figure of 1.4M gallons of diesel fuel per year is now expected to be down to 600K by next year, and the cost per gallon for the entire operation is approximately 19 cents per gallon. Although the "system-wide" unlimited access costs $95/person/month, worker transport to/from their jobs (in Lansing, Auburn Hills, or Howell, for instance) is available for $60/person/month. One ride will cost $1.75 out of pocket, and a transfer will cost another 10 cents, during the "normal" hours of 6:30 a.m. and 11:30 p.m. (8:30a-7:30p on Sunday).
Among the newest ideas and initiatives are:
• (a) focus on aging – grocery access, medical appointments, and assistance with carrying/transport, etc., coordinated with the new PACE building in downtown Flint;
• (b) other medical and dental visits – with 40% "no-show" rates and $200-500 "per ride" costs for formal Medicare/Medicaid transportation, and McLaren's care costs of $6-7,000 daily to hold a patient who may not have a ride home after formal hospital discharge, much money can be saved with a "car-based" or "YourRide" system;
• (c) "Bus-on-the-Shoulder" lane designations and regulations for high traffic and congested areas; and
• (d) "Uber"-type apps and shuttle transfer development for outlying communities in order to link and coordinate with the State's largest and most diverse transportation system.
President Jeff Dennings opened the meeting, and after the Pledge of Allegiance and invocation (by Ken Cullen), fines flew furiously (against Greg Hilliker for focusing on his sore rear rather than the Iowa scenery during last week's bicycle ride; by Steve Schlott for those who were not among the 13 "assembly-line" workers at last night's CANUSA Feedbag prep; against George Kitchen for hosting and then abandoning his guests Ron Polsgrove and Ron's son, Tom; against Ron Polsgrove for his ambiguous member/guest status and for "dissing the dressing" of our casually attired Prez Jeff; against Dave "Creamsicle" Crabill and Greg Hilliker for "fine-al" stupidity; and so on). After our guest speakers and other guests (Tizari Robinson, from Boys & Girls Club; Jerry Jones, guest of Phil Holmblade; and Tom Polsgrove, guest of Father Ron and George Kitchen) had been thoroughly entertained or mortified, Peter Venos was awarded his half of today's 50/50 drawing ($21 in it!) and he did not have to alter any numbers on this ticket! Everyone present received at least one playing card which will be used in the awarding of a free "$5K Raffle" dinner ticket. (Check your other Optimist in Action emails for details.)
Other important information:
8-7-16 We will be taking boxes and bags of food for Operation Feedbag to Port Huron for CANUSA athletes, starting from Steve Schlott's house at about 8:30 a.m.
8-11-16 "5K Raffle" Tickets to be available/distributed at meeting
8-25-16 "Annual"(?) Board Meeting/Steak Dinner at Judge Joe Farah's house at 6:00p.m. (sign-up)
9-15,22,or29-16 (Let Pete know of preference) Installation Banquet at D'Eduardos in Grand Blanc
Until next time,
"Promise Yourself…"