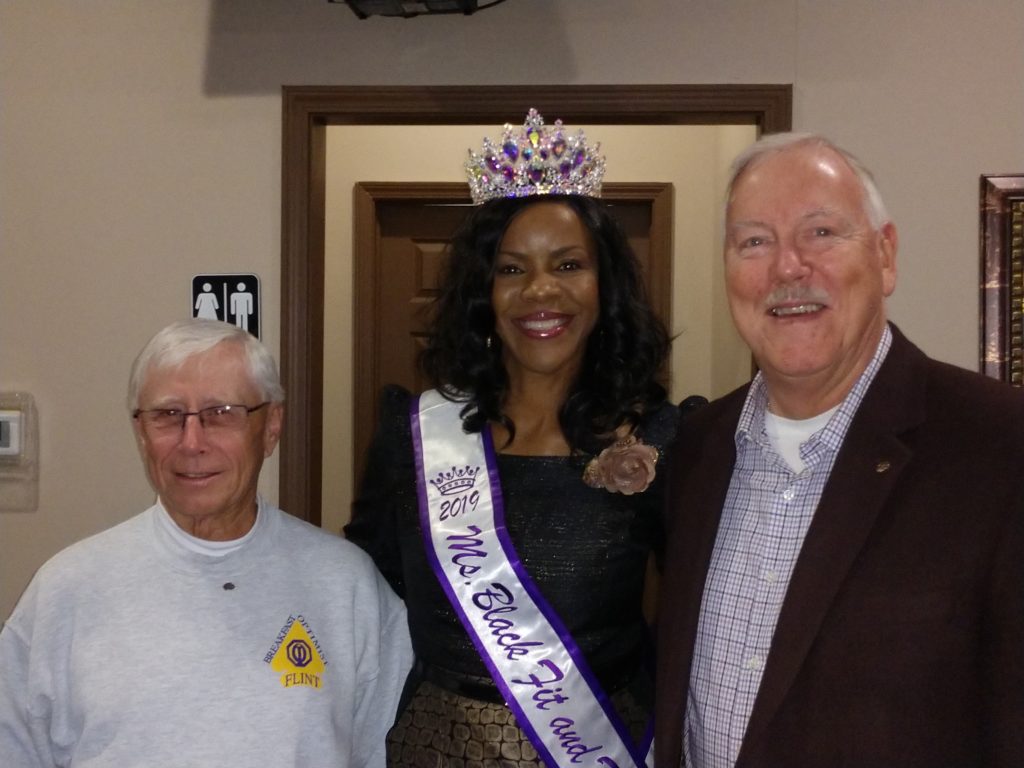 It has been leaked that our newest member, Patty Williams, will be bringing in a new member. The crown and royal sash are in peril. Could this be the end of King Mic?  Honestly, the pressure of the job is pretty taxing. A short reign might be to best. Look what it did to Jeff Dennings!
We had 12 members and no guest speaker this week. There may be a mix-up on who is speaker chair this month. So, if you have someone that might be of interest, let Greg or Mic know. Thank you.
I included Phil and Greg in the picture above because it has been a while since we have seen them. We hope you guys are having a great time.
HELP WANTED!  We have distributed over 100 tickets for our annual $5000.00 raffle. That means there are still close to 50 tickets to move. The raffle is March 26th. This is our major fundraiser.  Lets make it a success! Lets move some tickets!
There will be a small dinner the night of the drawing at Flushing Country Club. We will have approx. 15 to 20 members for dinner.  We will bring the drum and draw three tickets after the meal. The cost of the dinner has been donated so there will be no cost for food. Cash Bar.  The exact time of dinner and drawing will be announced soon. If would like to come contact Mic.
I do have some sad news. Pete Venos lost his son recently. The cause of death is yet to be determined.  Please keep Pete in your thoughts and prayers.