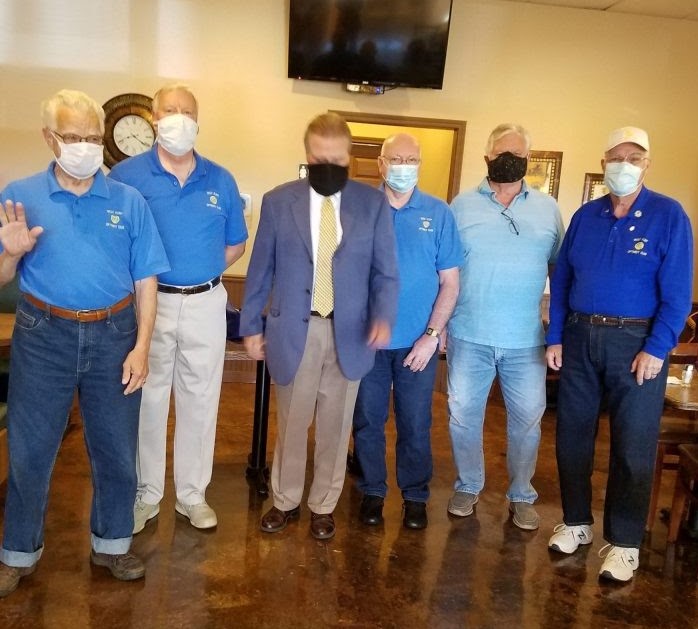 Optimist meetings have resumed at Valley's Breakfast & Bistro. We had 6 members present in person and another 5 members via Zoom. Jeff Dennings brought a special guest, our Michigan Governor-Elect, Debbie Berrie.
The board of directors have recently approved a $1000.00 donation to the Boys and Girls Club of Flint, much of which will go for art supplies and (we hope) entries in the Optimist Visual Arts Competition.
There is a new dues proposal in the works. As you know the club has always charged for weekly breakfast in our quarterly dues. We will be talking about charging for Optimist fees only which is approximately $100.00 per year and charging weekly for breakfast. We are looking for YOUR feedback on this matter!
Because the coronavirus is still doing it's thing, the Optimist International convention is going virtual. All members are invited and encouraged to attend, and the registration fee (only $35) will be either waived or paid for by the club. Non-members can attend, and all proceedings and training materials will be available to registrants for a full year. More info to follow.
The $5000.00 dollar raffle is in the books.  I believe this was our 32nd year of holding the event. When we cancelled  the raffle last fall it looked like the event might not happen at all,  but the club pulled together and made a profit of 5800.00. With everything going on, this has to be considered a huge success! A big thank you to John Losinski for chairing the event and Jim Reigle for tracking the tickets. Great job everyone!

Club on June 18 brought out 7 members in masks and 2 more via ZOOM, and Kevin Wainwright came to show off his newest "new leg" while Judge Joe Farah showed up electronically to tell old jokes and miss any thrown tomatoes.
Steve Schlott passed around a card for the family of an original charter member from the Breakfast Club – Jack Schaefer, a WWII vet and former POW, recently passed and has joined his recently deceased wife somewhere higher than he flew his B-29.
Ken Cullen's lady friend, Chris, is having some testing for leukemia-related concerns and Ken appreciates Club prayers and support.
Jeff Dennings raised the idea of face masks with clear windows for Michigan School for the Deaf staff and families, and it was so enthusiastically received that he started checking out prices and quality in the meeting while Steve Schlott got on the phone with Rex Vernon (MSD Principal). More to come on this.
Anyone who wants an "Optimism is Contagious" mask needs to let us (or Pam Batcho at District) know – We have 10 coming to the Club at present.
Several fines flew, but many went against Bill Hentgen for his "ostentatious" red floral shirt and, worse, his floral non-matching shorts!
Mic Goulet felt crummy and missed last week's meeting, so President Greg is doing this newsletter with apologies for timing and style!
Until next time, "Promise Yourself…"