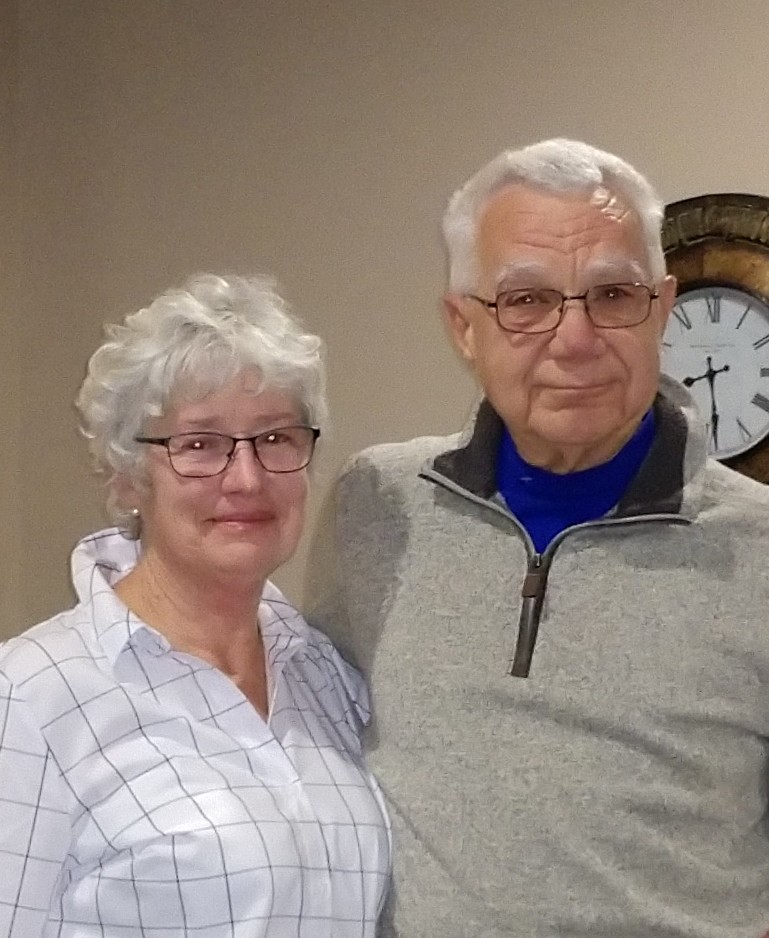 Guest speakers Steve and Rose Schlott
We had another lively meeting this morning. 13 members on hand with a number of fines paid by Steve and Art.
Steve and Rose Schlott were our speakers this morning. If you remember, last year Steve told us of his saga with refurbishing an old Airstream travel trailer. After hundreds of ours of work, he traded it in on a new model. Upon going back to the dealership, a year later, he happened to see his old trade-in still on the lot. He made them an offer they could not refuse. The saga continues.
New, soon to be member, Mike Butts won the 50/50 and promptly donated the funds back to the club. Well played, Mike
Jeff Dennings showed up with eggs and a garbage bag full of weed. Judge Joe was concerned, until he learned it was industrial hemp.
Nov, 22 is the Inter Service luncheon. If you sign up yhe club pays. If you sign up and don't show up you pay.
In lieu of a speaker next week we will be updating club bylaws.