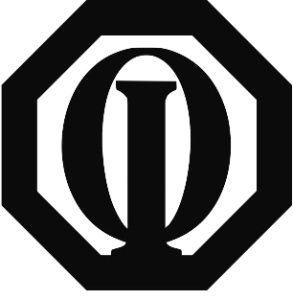 Patrick Naswell, new WFOC member, spoke with us tis morning about his work with the Hurley Foundation and its work with Childrens Miracle Network and other programs. The Club's annual gift of monetary support and Telethon teamwork are appreciated as this "world's largest charity" serves 17 million people! In addition to the Telethon, the Foundation is involved in several other projects– a recent "Radiothon", initiating a Childrens Center at Flint Farmers Market, renovating the 11th floor at Hurley for improvements to the Pediatric care, and putting a Medical Education Center in the remodeled basement at Hurley. Coordinating smaller fundraisers (popcorn sales in the lobby—volunteers needed), publicizing their commitment (Regional Director of CMN is on the Board and involved in an Animal Planet show endeavor), and supporting new and creative directions (Extra Life video game charity) are among the activities of Patrick and the other 8 Hurley Foundation staff, but Patrick is already experiencing anticipatory grief at the announced retirement plans of HF mentor Rick Warmbold..  An adequate replacement and many specific and useful items will be on the "Wish List" that Patrick will be forwarding to us, and Tours of Hurley's changing facilities can be arranged on request.
Mic Goulet led the Pledge of Allegiance and Jack Proffitt said grace after President Peter Venos rang the meeting open promptly at 7:30 a.m. Before opening the fines, Prez Pete presented a new gavel to Past Prez Jeff Dennings, to be engraved with the Honor Club designation that we received during Jeff's tenure ( by "Gaines Jewelers, G-3310 Beecher Road, …blah-blah-blah" as Mic reminds us. (Good job, Jeff!) As soon as Prez Pete opened fines, Dave Crabill proposed one against the entire Club for allowing him to possess the cheap and "unstretched" Crown, and Patrick Naswell paid one for being beside himself in the Speaker Chair role and having to share his breakfast with his guest speaker! Judge Joe Farah paid a fine for failing to mention WFOC in his recent media appearances, and Bob Hentgen and Phil Holmblade paid a fine levied by Mic Goulet (for something that would undoubtedly be hilarious if I could read the my "handwriting-to-text" translation). After Patrick drew Mic's ticket for today's "50/50" pot, Patrick introduced his guest speaker, Patrick, and when Patrick, the speaker chair, decided that Patrick, the guest speaker, had spoken enough, Phil led the 20 members in the Creed to end the meeting.
Other important notes:
Abby Schmitt, John's oldest daughter, is having some health issues again, and prayers are welcomed.
Former Treasurer Walt Widder gave the Club a tremendous gift in the Memorial Golf event last month that his sons organized: $5100 "for the kids".
Former TailTwister Jim Braidwood passed away a few days ago. He had a memory for fines, a reliability, and a crusty, humorous, and terrific style that will continue to resonate in the memories of those who knew him.
SELL "5K RAFFLE" TICKETS!
Until next time, "Promise Yourself…"