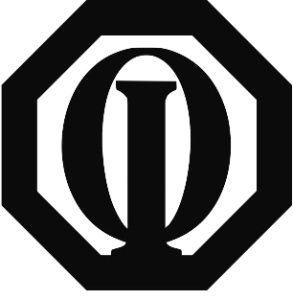 Perhaps feeding off  the success of last week's "in-house" speaker, President Peter Venos called on three of "our own" to share with the Club this morning:
Steve Bentley, whose dual roles as Senior Pastor at The Bridge and construction contractor have interfered with his regular attendance at Club, may be more frequent in his attendance: the final payment on the church's mortgage frees up assets for the possibility of pastoral salary, and his wife's primary role in managing the construction work frees him from that responsibility to a great extent. The church continues to be a force for good in the community and is considering such innovative moves as opening a "24-hour café" that will provide nurturance in multiple ways.
Art Ridley talked about his career in and retirement from auto sales work with various dealers, but most of his presentation focused on his wife's projects: After restoring a 1938 truck, his wife's confidence in his abilities allowed her to feel confident in Art's cooperation in taking on a rebuilding and restoration of her grandfather's 1953 truck that won the Autorama in '55 and may be shown again this year, along with the trophy. (Art was crafty enough to let Auto Gassers in Saginaw do the bulk of the real heavy lifting.) Art's wife is "a real gearhead" and wrote "The Original Hot Rodder" about her father and his work.
Crystufer Reed is also a self-described "gearhead" who attended GMI (Ketteriing)'s Mechanical Engineering program. Although he holds patents for some of his work, he decided to go into a different career direction. He, with his wife, owns a landscaping and snowplow operation (First Step Lawn Care & Snow Removal) and is very happy to be doing this in an area without poisonous snakes and spiders.
Joe Bushey, believing President Peter Venos to be otherwise occupied, rang the bell to open the meeting, and then led in the Pledge of Allegiance, after which Steve Bentley said grace. John Losinski bought the Crown for a whopping $3.25. This was the start of Bill Hentgen's lack of "cheerful countenance", made worse by additional fines for that and for failing to mention the Optimists in his most recent exposure in "My City" magazine. Frequent visits from TailTwister Jack Medemar for such grievances as "not having a tan" (Thanks, Matt Mrasek!) and clarifying the status of fines resulted in Greg Hilliker's joining with Bill Hentgen in the "cheerfulness deficit" and fine "monopoly" classifications. In all fairness, Matt's fine did follow a fine assessed against him for a left-handed greeting while wearing a snazzy tie. Phil Holmblade won the weekly "50/50" drawing (again), leaving the other 17 members in attendance with their worthless tickets as the Creed closed the meeting.
4 of the members have signed up for Speaker Chair monthly responsibility, and Speaker Chair Chair Phil Holmblade could use more support. Please consider taking this on.
Until next time, "Promise Yourself…"