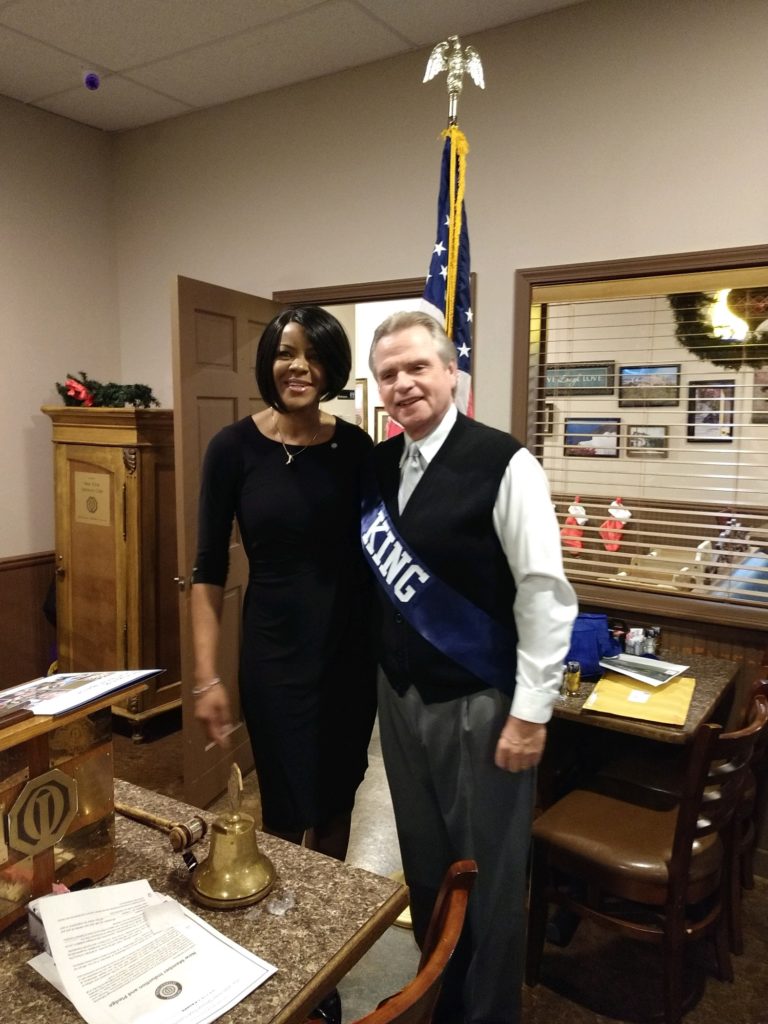 Welcome to our newest member Patty J. Williams. Patty wears many hats and a crown. Patty is the branch manager of Huntington Bank on Linden Rd.. She and her husband own New Beginnings Fitness center on Beecher rd. And Patty was recently named "Miss Black Fit and Fine of Michigan. Patty will be a great addition to the club.
Christmas with Santa and MSD is this week. This is one of our best events . If you need to get into the Christmas spirit, this will get you jump started. Our breakfast will be at 7:30. Kids arrive at 8:00 If you have signed up to buy a gift. please get it in the building by 7:30.
Speaker chair, Phil Holmblade, introduced our guest speaker, Kristin Farah. Kristin has been a massage therapist for 23 years. As part of her presentation she set up her chair and gave Bill Hentgen a massage. Bill's snoring and drooling were only a slight distraction.
January 9th Holiday party at Ruggeros
Feb. 28 and 29th. Michigan District meeting in Frankenmuth.
See you Thursday.