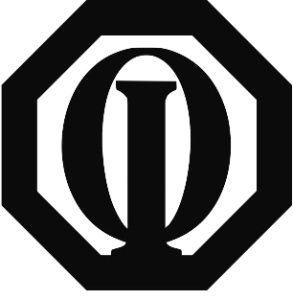 Jack Stock, 16-year veteran of Kettering University's External Relations efforts, was today's guest, introduced by Speaker Chair Crystufer Reed along with "Star" from KU's Student Life Department. Jack noted that Kettering has over 2200 students involved in our community, uses over $3 million in grants to improve community relations and function, an owns the 7th largest stadium in the State of Michigan despite the absence of a football team. President Bob McMann has used his 5-year stint as University leader to acquire, develop, improve, and maintain properties for Kettering, including Einstein Bagels, Flint Children's Museum, Jimmy Johns just opened at Grand Traverse and University, the new GM Mobility and Autonomous Research Center, and several neighborhood homes. Kettering will provide up $15,000 for the new purchase of a home or $5,000 for improvements to a used home in their neighborhood and is committed to supporting their students (153 scholarships in the past year for $352,000) in the highly rated education and career-oriented school.
The 21 members present at today's meeting were led by Mic Goulet in the Pledge of Allegiance, and tried to listen to the invocation by Greg Hilliker. Ron Ballard arrived slightly later than usual for the meeting and was teased for his "jogging outfit" and for being "needy" by Dave Crabill. He wanted the Crown to retaliate but lost it to Jeff Dennings for a high bid of $1.20. Ken Cullen once again bragged about his grand-daughter's volleyball performance and Phil Holmblade fined Crystufer Reed for wearing a hat to the meeting (until Crys took the hat off and showed everyone why he had it). Bill Hentgen was fined for showing up for lunch, and Steve Schlott paid a fine for having money left at this time of year. The 13 names of MSD kids left on our list for gifts were all provided for by the end of the meeting, for which Patrick Naswell led in the Creed recitation, still smiling after yet another "50/50" pot win.
Other news:
Bob Gaines is recovering from surgery and doing well, appreciating the cards from the Club.
Dragons Club members will be joining us for the MSD Pancake Breakfast.
Board Meeting is still on for tonight, per President Peter Venos.
(Note: since the meeting that generated this newsletter, the MSD Breakfast has been held with several present and former Club members present, 50 elementary age kids receiving gifts from our late-arriving ever-impressive Signing Santa, and approximately 130 meals served to a group that included staff and family members. A great time, even if Santa had a bit of difficulty with a lame reindeer!)
Until next time, "Promise Yourself…"