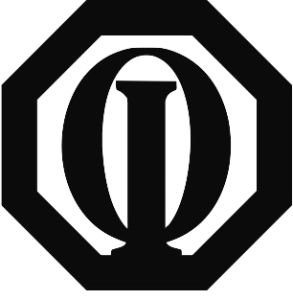 West Flint Optimist Newsletter -March 15, 2018
Circuit Court Judge and Club Member Joe Farah spoke this morning about some of the prominent legal issues and controversies:
the exits of several standing judges and cases and challenges facing the new replacement judges (Judith Fullerton and Geoffrey Neithercut would like to continue in their seats but have "aged out" because of archaic laws at the State level that allow an 80-year-old Federal Judge to decide that a 70-year-old State judge is "too old to make good decisions".);
"Legionnaire's/Water/Manslaughter cases" in which criminal charges with very serious implications have already cost the taxpayers $6M in preparation and prosecution costs;
Mateen Cleaves' case, which will be taken on by Judge Bell;
"Overpass" case in which several youth may be facing long sentences in adult prison because of "2nd degree murder" charges and controversial cell phone technological evidentiary information; and
Kettering University's closing today because of specific racist bathroom postings.
Joe did not get to broader discussion of national concern, like baking of cakes for same-sex weddings and gun control bill in Florida, but did explain the importance of basing decisions ONLY on evidence presented in the court and striving to adopt a posture where "You don't care who wins". He also spoke about a recent event in which he was hugged by a woman employed in a local restaurant who thanked him for incarcerating her seven years ago because it "saved my life".
After President Crys Reed finished with the usual opening routines, Bill Hentgen bought the Crown cheap and used his privileged status to fine all those plebes whose photos were not in "My City" magazine for the umpteenth time and who have not been designated among the "hoiest of the polloi". (He might have been upset that the patchwork bedspread that he wore to the meeting was disparaged by at least one of the members – Greg Hilliker paid a fine for that.) Jeff Dennings tried to catch up with Bill's shameless self-promotion by noting his appearance in the "Swartz Creek View", but had difficulty countering the impression that he failed to have his Club badge shown in the photo. Here are the links for the Essay Contest (http://swartzcreekview.mihomepaper.com/news/2018-03-15/Living/High_school_student_wins_Optimist_Club_essay_conte.html)and the Backpack Program (http://swartzcreekview.mihomepaper.com/news/2018-02-15/Living/BackPack_Program_provides_weekend_meals_for_local_.html). Greg Hillilker was assessed several more fines, the last two having to do with comments about the Club's corrupt administration and "failure to wear a cheerful countenance" as noted by Ken Cullen. (The Club obviously had no mercy for the overworked "Tailtwister" Jack Medemar.)
Mic Goulet will be Speaker Chair for May, so contact him if you have someone or would like to set someone up for the schedule.
3-22-18 Judge Bell is the Meeting Speaker in the morning, and Board Meeting will be at Dan Crannie's building in the evening.
3-26-18 Oratorical Contest at Swartz Creek High School, Room 509, at 10:45am. Joe Bushey has all the necessary judges lined up for the competition, and the winners will be speaking at our Club on the 29th.
3-27-18 15th Annual Scholarship Dinner (Greg Hilliker will represent the Club at the recipients table.)
4-10-18 Zone Meeting at Elwood's (formerly Bubba's) at Belsay and "69".
4-29-18 Masonic Chicken Dinner fund-raiser (will need volunteers from 11:00am-2:00pm)
Until next time, "Promise Yourself…"